Skip to Content
Complete Smiles in Naples, FL
Do you want to restore your smile to its fullest and healthiest? If so, the team at All About Smiles is here to help. We provide partial dentures and bridges in Naples, FL so patients can smile brightly and confidently. We take a patient-centered approach to ensure every patient's need is met to their total satisfaction. We develop a dental solution to fill your gaps and return your mouth to a functional condition. It's time to feel good about your smile again. Request an appointment.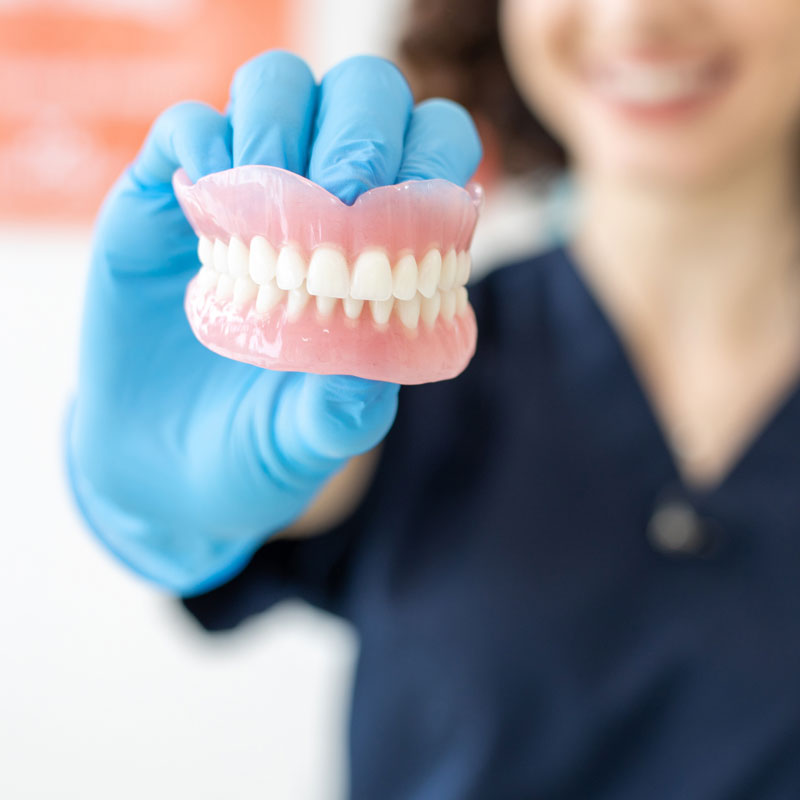 What Are Partial Dentures?
Partial dentures serve the same purpose as complete dentures – to replace natural teeth. However, unlike complete dentures, partials only cover certain sections instead of the entire teeth set. Partials contain clasps that connect to the existing natural teeth to refresh the smile. The benefits of partial dentures include:
Gum disease and decay prevention
Reinforcement of the facial shape and structure
Improved and less painful biting and chewing
Improved speaking ability and pronunciation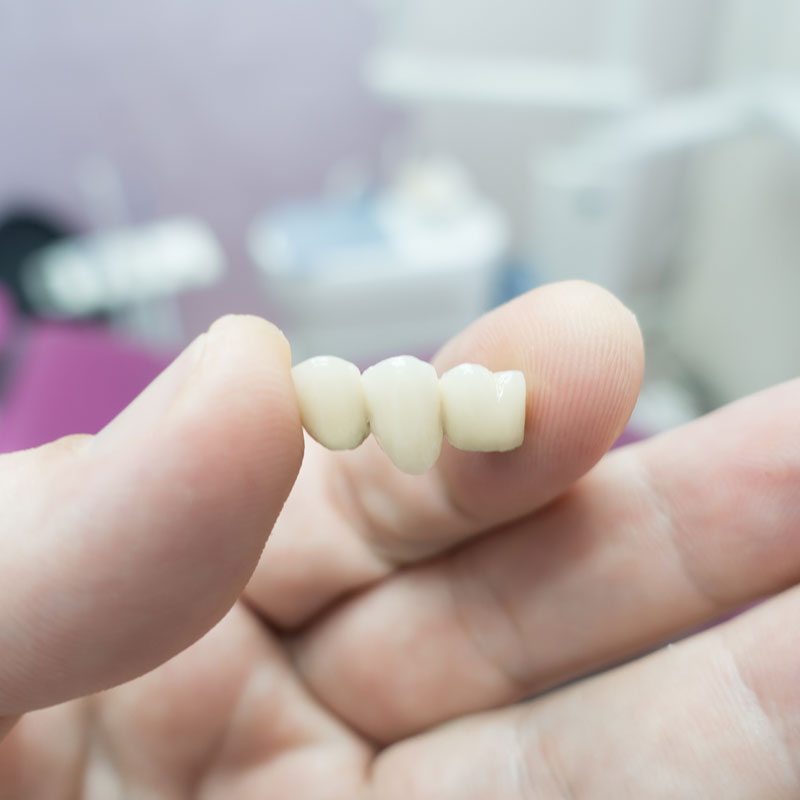 What Are Dental Bridges?
Dental bridges are custom-made pieces attached to existing teeth that fill in one or more tooth gaps. Before bridges are implanted, crowns are placed upon each tooth beside the gaps so the bridge can be anchored to them securely. Bridge replacements can renew teeth' appearance and function in many ways, including:
Returns the teeth to natural biting and chewing
Reduces stress and the burden on existing teeth
Prevents teeth from shifting or falling out of place
Prevents additional decay or dysfunction
Beautifies smiles and renews biting, chewing, and speaking
Which Restorative Treatment Is Right for Me?
Partial dentures are usually recommended for patients who still have some or many healthy, natural teeth in place. Candidates for bridges include patients with single missing teeth or rows of missing teeth whose natural teeth are strong enough to support the bridge. If you've lost one or multiple teeth, contact All About Smiles for an examination. We will thoroughly analyze your teeth and gum health and consult with you about whether a partial or bridge is best for you.