Skip to Content
Information for New Dental Patients in Naples, FL
All About Smiles is excited to welcome new patients in Naples, FL. Our dental office provides general, cosmetic, restorative, and emergency services. We are committed to the health and happiness of your smile and mouth. We personalize our dental treatments to meet the needs of each patient. We'll meet with you about your dental goals and help you maintain a healthy dental routine. You can rely on our dental team to always prioritize your dental needs. We want you to feel comfortable with us and trust us with your oral health. Contact us today to learn more.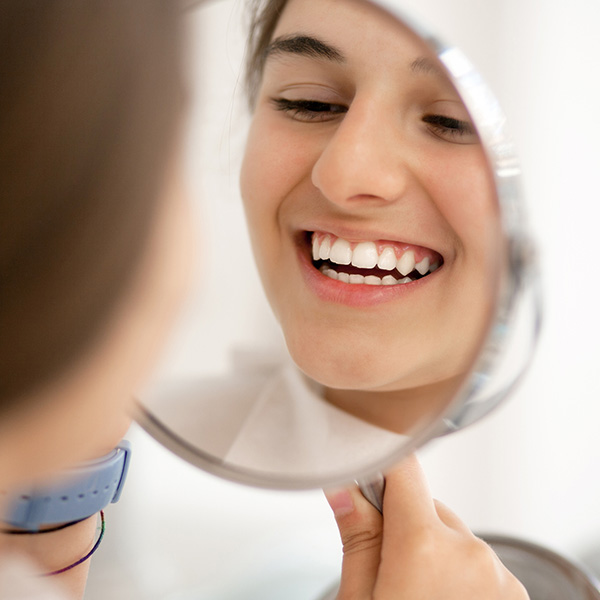 New Patient Information
We ask that new patients bring us their past medical documents to review. We'll be ready to answer any concerns or questions at that time. We need your insurance cards and photo ID. Our dental team will speak with you about payment options. We work with you to help you better understand your dental insurance coverage. We also offer financing through CareCredit. We can help you choose a payment program that works for your budget. Ask us about financing today. Our goal is to offer affordable dental care for all patients' budgets. For more information and resources for new patients, see the following:
Dental Appointment Expectations
We want you to feel comfortable in our friendly dental office. We will receive your health and dental history during your first dental appointment. Our dental team will discuss your goals for dental care and answer any questions at this time. We perform a dental exam and cleaning to inspect your gums, teeth, and tongue. Our dental team will create a customized dental treatment plan based on your current oral health and future dental needs. We are committed to establishing a positive oral health routine and educating patients about oral healthcare. We recommend bi-annual dental cleanings to maintain the health of your mouth. We welcome you into our dental family.