Skip to Content
Bi-Annual Dental Cleanings
Bi-Annual Dental Cleanings in Naples, FL
A clean mouth is a healthy mouth. All About Smiles provides bi-annual dental cleanings in Naples, FL. We follow the American Dental Association's recommendation of twice-a-year dental cleanings for positive oral health. We know most patients brush and floss regularly, but it's also important to get professional dental cleanings. During a bi-annual dental cleaning, we remove plaque and tartar that builds up on your gums. We are focused on helping stop gum disease. We also perform oral examinations to screen for oral cancer and potential dental problems.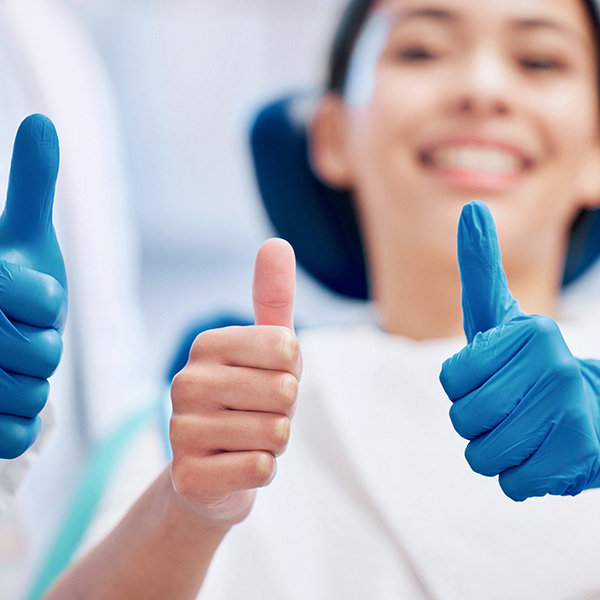 Helping to Prevent Gum Disease
Preventative dental care is the best way to protect your teeth and gums from gum disease and cavities. We thoroughly clean between your teeth and along your gumline. Our dental team will inspect your mouth for any signs of decay, inflammation, or disease. We believe staying ahead of potential dental issues is the best way to prevent them. We recommend visiting us twice a year for dental leanings. We remove sticky plaque and hardened tartar from your mouth. We finish your dental cleaning by polishing your teeth for a fresh feeling. We are always here to answer questions about gum disease and other dental problems.
Helping Patients Maintain a Healthy Smile
All About Smiles invites patients to visit our dental office every six months for dental cleanings. We'll help you create a solid oral hygiene routine to maintain a healthy smile. Our dental team will perform a deep cleaning on your teeth and gums to boost your dental health. We are committed to the health of your teeth and gums. When you leave our dental office, we give you dental education to use in your daily life. If you need further dental services after your cleaning, we will explain your options and help you make informed decisions. Reach out to us to schedule a dental cleaning today.